2019 Scholarship Recipients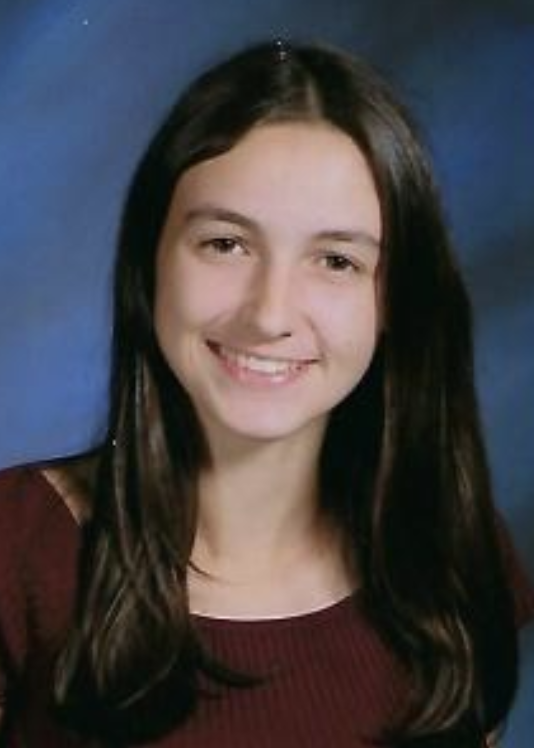 Julia Caldropoli is a graduating senior from Irvington High School. She is the daughter of Richard Caldropoli and Antonietta DiLella. Julia is an intern in a research group at Nevis Labs, Columbia University. Her research focuses on high-energy astrophysics studies with the NASA's Fermi Gamma Ray Space Telescope, currently in orbit around Earth. She taught herself astrophysics and coding with Python. Julia is a self-motivated and bright student who wants to pursue a career in science, engineering, or medicine. Her first true interaction with medicine was the da Vinci Surgical System through the Robotics Surgery Program at White Plains Hospital. She then participated in the tutorial program at the hospital. Julia also attended the BASF Science Academy where she was one of twenty students from across the United States, Canada, and Mexico selected to participate in a program designed to combine advanced business, chemistry, and marketing through hands-on experiences. Julia is a mentor of the Irvington Science Fair, a member of the Irvington High School National Honor Society, and a commended student in the National Merit Scholarship Program. She feels it is extremely important to foster scientific curiosity in young students especially females, to bridge the gender disparity in science and to promote confidence at a young age. In addition to her talents in science, Julia is an artist, co-captain of Irvington High School Varsity/JV Tennis, and a member of the Irvington HS Varsity Track and Field Team. She is a New York State Scholar Athlete. In her application essay, Julia writes, "While I am self-motivated in my pursuits, I attribute my appreciation for self-reliance and learning to my Italian heritage, which informs me that my ambitions are possible even if they are solely driven by self-perseverance and not by an abundance of resources."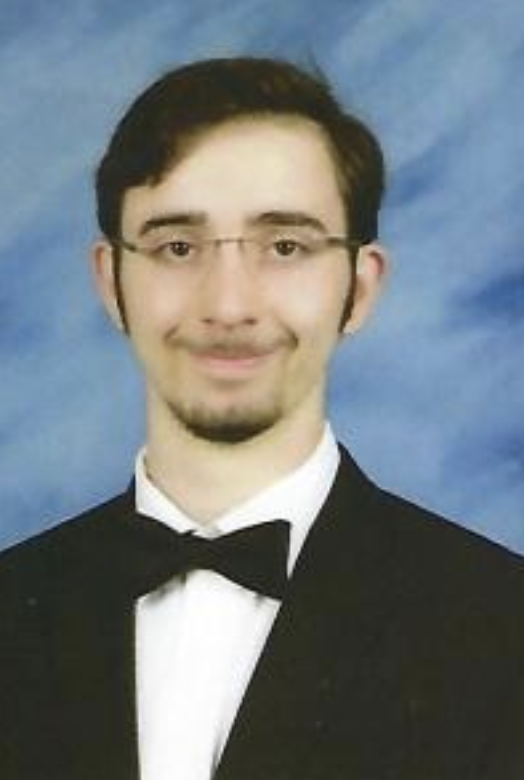 Francis Fedora is a graduating senior from Croton-Harmon High School. He is the son of Philip and Diane Fedora. It is evident from Francis' transcript that he possesses a remarkable drive and prowess as a student. Francis is near the top of his class and has chosen the most difficult courses in order to be intellectually stimulated. A member of the National Honor Society and a National Merit Semifinalist, Francis has taken four AP courses and has received perfect scores on all four corresponding AP exams. As a junior, he was awarded the Frederick Douglass and Susan B. Anthony Award by the University of Rochester for his outstanding achievements in leadership and academics, as well as the University of Pennsylvania Book Award in recognition of his scholarship, service, future professional development, and civic contribution. As a senior, Francis is taking four more AP courses. He is also continuing with Mandarin Chinese and Science Research, which focuses on the impact of musicality on one's ability to be empathetic. In his free time, he enjoys composing music and writing poetry. Francis is an impressive cello player and has performed in multiple symphonies. Francis remarks, "Through the Italian legacy of my family, I have learned a love of life. In these increasingly complex times, there is untold wisdom in the simple joys of spending good time in good company of family and friends, savoring the food you are blessed with, and embracing the art and beauty in the world around you. These lessons have endowed me with an eagerness for all the world has to offer." Francis wishes to pursue a career as a physicist.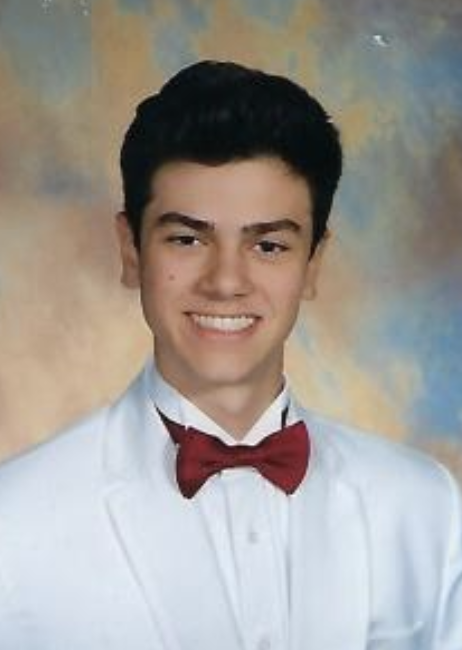 Christopher Gallousis is a graduating senior from Fordham Preparatory School. He is the son of Stephen Gallousis and Danielle Gigante. Christopher is committed to success and has a relentless work ethic. He takes a diligent approach to his academics. He aggressively challenged himself with a rigorous schedule that consisted of numerous Honors courses, five Advanced Placement courses, seven subjects instead of the required six in sophomore and senior year, high-level Latin through junior year, and Fordham's upper-level Math, English, and History courses. Christopher has garnered consistent academic honors, multiple subject excellence awards, an impressive GPA, yearly General Excellence and Scholarship (Fordham's highest, year-end award), and National Honor Society Membership. For many years, Christopher has shown tremendous commitment and compassion to those less fortunate. He has run a toy drive every Christmas, with neighborhood friends since eighth grade.  He now fully organizes this event which distributes toys to children in Mt. Vernon who may otherwise not have gifts at Christmas. Christopher also works for an organization called CAT Assistance and has traveled to Tennessee with Habitat for Humanity. In his application essay, Christopher states, "I am fortunate to have a close-knit family. Sundays are special, replete with relatives and close friends, as it is the one meal that no one wants to miss. We often speak of our family history as we are reminded often that our grandparents came over from Italy with hardships to make a better life in America." Christopher plans to study Business and pursue a career as an entrepreneur.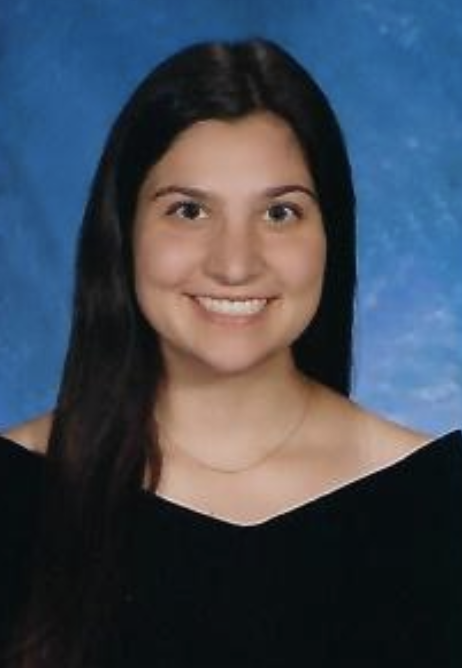 Julia Orientale is a graduating senior from Briarcliff High School. She is the daughter of Michael and Anna Orientale. In addition to her five core academic classes, Julia studies science research and art. Julia combined her passion for art with her love of science and people in her science research project. Her topic began with the healing effects of art therapy on patients with Alzheimer's and evolved into making recommendations for graduate level programs in the field of art therapy pertaining to complicated grief. As further evidence of Julia's passion for art and research, Julia completed her Girl Scouts Gold Award using these two interests. Julia was unanimously selected by the Briarcliff High School Counseling Department as the winner of the Hugh O'Brien Youth Award (HOBY). This annual award recognizes one student with exceptional leadership and academic qualities. As the HOBY award recipient, Julia became an ambassador for the program. When Julia is not studying, working with the elderly population, or conducting research, she swims for the town team, helps coach the town team, and is the captain of the Varsity Team. Julia is the vice-president of the National Honor Society, co-president of the Spanish Club, and co-founder/co-president of the Family First Club. She is a member of the Math Honor Society, the Rho Kappa Social Studies Honor Society, Model UN, and the Art Club. Julia states, "My Italian heritage influences my life every day, from the food that I eat to the music that we listen to at home to my passion for painting and art. Serendipitously, my Italian heritage has influenced my future goals as well." Julia has plans to become a human rights lawyer.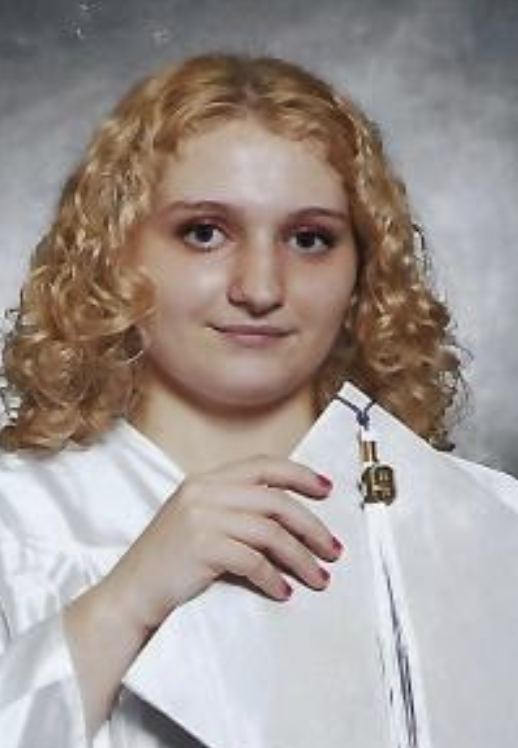 Faith Sansone is a graduating senior from Lincoln High School. She is the daughter of Ralph and Barbara Sansone. Faith is a National Honor Society member who has a passion for science, law, and education. She is interested in learning new things and trying to help others in any possible way. Faith possesses the ability to adapt to new tasks, to take on complex challenges, and to work efficiently with others. She has volunteered many hours to the Lincoln High School Ovarian Cancer Walkathon, Hurricane Relief for Puerto Rico, and peer-tutoring. During the summer of 2018, Faith was a summer school student intern at Saunders where she assisted seniors and their parents insuring that their records for graduation were in order. She is an Aristotle tutor and spends time tutoring primary and secondary students in various subjects.  In addition to all of her community activities, she found time to play softball and was a member of the All-League Softball Team. Faith writes in her application essay, "My Italian heritage has a special place in my heart, and it has shaped the person I am today. Strong family values have been ingrained in me from a very young age. The most important aspect of life that my Italian heritage has instilled in me is respect. It is of utmost importance to respect your elders, to respect life, and to respect the decisions you make." Faith intends to pursue a career in Forensic Science.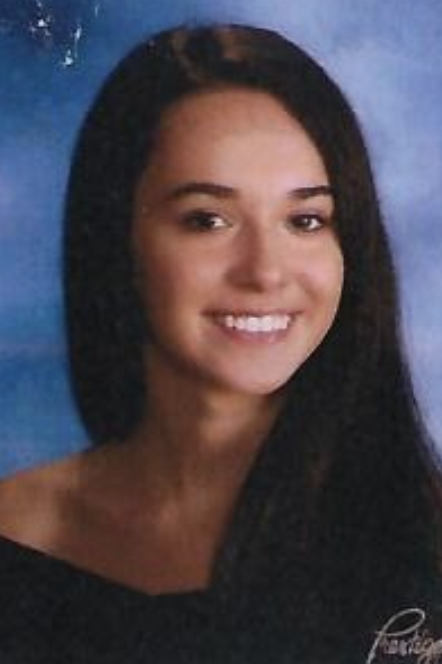 Alexandra Spano is a graduating senior from Maria Regina High School. She is the daughter of the Honorable Mayor of Yonkers Mike Spano and Mary Calvi.  Alexandra takes pride in reaching goals and is passionate about helping others. She has a strong sense of responsibility and always strives to grow academically. Alexandra is greatly influenced by her close-knit family. They have shown her throughout her life to recognize the importance of hard work and determination resulting in great accomplishments. Alexandra's passions are further displayed through her array of extracurricular activities. She studied dance and theater from a young age. She performed in many plays and served as a camp counselor at a children's theater camp. Alexandra is also a published poet. A natural leader, Alexandra was  selected as the President of the National Honor Society and also served as a Student Ambassador within her community. As a Peer Minister, Alexandra helps struggling peers with issues such as conflict resolution and dating violence. Alexandra has received the Ronald Reagan Leadership Award for her leadership, drive, integrity, and citizenship. Last summer, as part of the Pre-College Program, Alexandra was chosen to study at Harvard where she was enrolled in a philosophy class. In her application essay, Alexandra states, "The importance of family is one of the main values of Italian heritage that I have learned from my grandmother. Our family is our number one priority always. Treating everyone as family influences my life goals directly. My main goal in life is to become a psychiatrist for the mentally disabled, especially the nonverbal ones."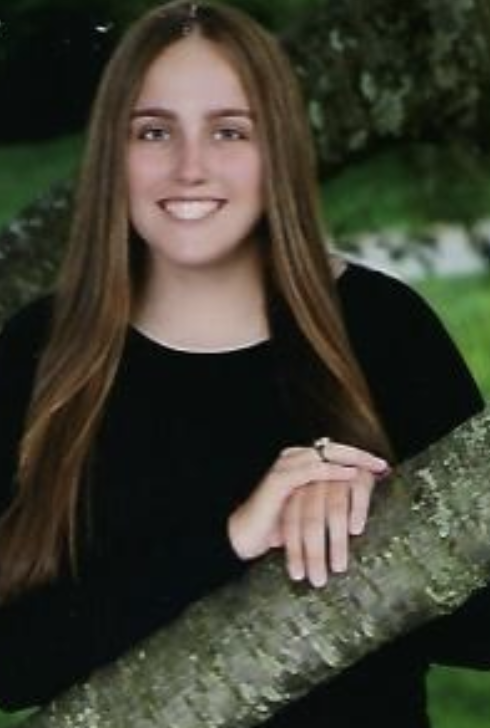 Alessandra Zimmer is a graduating senior from The Ursuline School. She is the daughter of Sean and Francesca Zimmer. Alessandra is a top tier student with a total of 13 Honors and 7 Advance Placement courses. Although identifying more with math and science courses, Alessandra has pursued the study of two languages, Latin and Italian, achieving the third level for each during her high school career. She also serves as a Math tutor.  Alessandra is a three-season athlete, representing Ursuline as a cross-country and track runner in the fall and winter and her favored lacrosse in the spring. Her dedication and habits as an athlete and team member are reflective of her personality. Alessandra applies a consistent work ethic and serves as a positive influence and role model to her teammates. She is also musically gifted, playing the flute for the Ursuline Orchestra and Wind Ensemble. Alessandra has found time in her schedule of academics, sports, and music to volunteer at the Wartburg Nursing home where she assisted seniors their activities.  She also assisted in preparing and delivering food to local soup kitchens. In her application essay, Alessandra states, "My Italian heritage makes up a huge part of my life, and I wouldn't trade it for the world. My grandparents were immigrants who came to America from Italy when they were young. They worked hard while learning a new language. They have shown me if I work hard, I will achieve my goal of becoming a successful engineer."